Finance Your Ford Vehicle At Our Dealership!
Have you always longed to own your own Ford, but it was always seemingly out of reach? Do you desire to buy a new economical vehicle but do not think you can afford it? Here at Perry Ford of National City, we can assist in making your dream become a reality. While we cannot ensure financing, we can commit to doing everything possible to get you the vehicle you want at an affordable price that you can afford. We then look for any available specials and financing terms before seeking final approval. With competitive rates, our finance center professionals work hard to get each buyer the best deal possible.
Differences Between a Ford Loan and Lease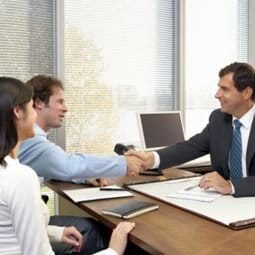 Auto loans are the most popular type of financing we see at our dealership, but we do not let buyers forget about our exceptional lease program, either. Many shoppers come onto our lot not knowing the difference between vehicle leasing and buying. We strive to educate our customers in this area, so they can make the best choice for their family and lifestyle. With a vehicle lease, you are typically signing an agreement to use a vehicle for a certain period and return it at the end of the lease. A few standards that must be adhered to include limited mileage, certain levels of wear and tear, and routine upkeep.  In contrast, a vehicle loan is an agreement that is formed that leads to a monthly payment and an interest rate that is like those of auto leases. However, at the end of a vehicle loan you will end up with complete ownership of the vehicle, and the title will be transferred solely to you.
Use Our Finance Center to Work with Local Banks
The advantage of working with our finance center to finance your Ford is that you do not have to run around to multiple banks to try to get financing. Our professionals work with financial institutions, and some national entities, to help you get the best financing terms available. We do all the hard work for you, whether you are financing a new or used model. Learn more about what our finance center can do for you by visiting our dealership. We look forward to meeting with you.