Genuine Ford Car Center Parts  for Your Ford Vehicles at Perry Ford
You love reliable "old faithful" because "old faithful," your Ford vehicle has driven you everywhere you needed to be. Now, your loyal road companion needs care. You want your car to receive the same high standard of care you have given it all these years.  At our Ford auto parts center, we understand your need to have your car parts replaced and repaired with a high skill level and genuine manufacturer's car parts.
Why Buy Your Car Parts From Us?
We have a variety of authentic auto parts on hand that will fit your vehicle's make and model. You can browse our store online to compare prices. When you shop at our Parts Center store, you will get replacement parts identical to the original auto parts your vehicle first hand when it came from the manufacturer to our dealership.
When you optimize genuine manufacturer's car parts, you allow your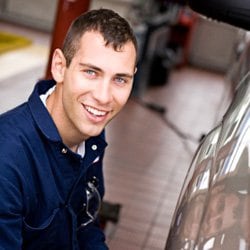 vehicle to run at its maximum performance. Auto parts from your automobile's manufacturer were made specifically for your car, so it will not damage other vehicular parts that did not need repairs. This damage can occur if you use non-dealer aftermarket automobile parts that don't fit your vehicle correctly.
The Customer Experience
We at the Ford Parts Center store want you, the customer, to have an excellent experience. We understand your need to feel assured in our brand, products, and services with the same level of confidence we have in all that we offer to you, our customer.
Finally, you can relax your mind because your car will be taken care of by our certified technicians. They will give your Ford automobile the exact high standard of quality maintenance it needs. Drivers love the attention to details our certified technicians provide when servicing their vehicles.
For genuine Ford car parts, check out our website and contact us to schedule an appointment to drop by our Ford parts center. We look forward to repairing your road mate, "old faithful" for you.